Chromascan
Chromascan to autorski system koncernu AkzoNobel opracowany przez międzynarodowy zespół specjalistów z chemii kolorów i wdrożony na całym świecie w różnych zakątkach całego świata.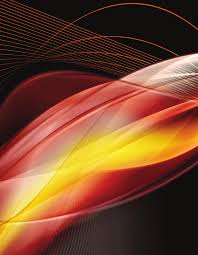 System kolorów Chromascan  jest integralną częścią marki International Paint, dzięki czemu wszystko co  zechcesz może być pomalowane w wyjątkowo w niespotykanie wielu kolorach.
Chromascan ujednolicił system barwienia i umożliwił kolorowanie różnych produktów we wszystkich maszynach barwiących niezależnie od tego, gdzie znajduje się maszyna z zachowaniem zgodności koloru wg dedykowanego standardu dla każdej puszki farby. Dzięki zaawansowanemu systemowi kolorów Chromascan można dokładnie dopasować kolor do oczekiwań i indywidualnych wymagań klientów.
International Paint dysponując ponad 200 centrami Chromascan na całym świecie, stara się dostarczać farby w każdym odcieniu z dostępnej kart kolorów w ciągu 48 godzin tam, gdzie ich potrzebujesz. Olicon Sp. z o.o. z nowoczesnego zaplecza zlokalizowanego w Gdańsku obsługuje jedno z centrów koloru Chromascan wysyłając farby do odbiorców w całej Polsce.
Wdrażanie Chromascan we wszystkich maszynach barwiących marki Internatinal Paint rozpoczęto w drugiej połowie 20 wieku. W ciągu kolejnych lat wprowadzono ponad 100 produktów, które można łatwo barwić na dowolny kolor z szerokiej gamy dostępnych kart kolorów. Aktualnie baza receptur kolorystycznych umożliwiają barwienie produktów z co najmniej kilkuset różnych kart kolorów.
Chromascan jest oparty głównie na nisko-rozpuszczalnikowych farbach, dzięki czemu ograniczona została do minimum emisja szkodliwych rozpuszczalników. Wykorzystywane w Chromascan pigmenty są ekologiczne bez związków metali ciężkich i pozbawione lotnych związków organicznych. Wszystkie receptury kolorów w ramach systemu są dostosowane do obowiązujących przepisów UE oraz przepisów krajowych w zakresie emisji lotnych związków organicznych (lzo; ang. Voc – volatile organic compounds).
Dla klientów końcowych, ujednolicenie systemu barwienia oznacza dostępność wszystkich produktów barwionych z oferty International Paint w jednym miejscu w centrum koloru Chromascan. Co więcej, Chromascan umożliwia tworzenie i wprowadzanie własnych receptur wg indywidualnych wymagań.
Karty kolorów dostępne w systemie Chromascan:
Pozostałe karty kolorów dostępne w systemie Chramoscan:
2 Digit Std Colors, 537 Colors, A.P. Moeller, ACC, AFNOR, AHLSELL, Akzo, ALCAN, ALCRO, AMERICAN COATINGS, AMERON, ANAC, Anheuser Busch, ANSI, AS2700, ASEA, Asia Metallic Fan, AU- CORPORATE, Australian Army, AWLGRIP, BASF, BAYER, BC FERRY, BECKERS, BENGALAC, Benjamin Moore, BERANDERS, BERGER, BERKLEY, BHP, BLM, BMW, BP, Brazil Chromascan, Briner, BS2660, BS381C, BS4800, BS5252, BYUCKSAN, C&H, C.MAP, CAMREX, Canada Fandeck, Canadian 12GP, Canadian Chromascan, CARBOLINE, CASE, CATERPILLAR, CBCC, CHEVRON, Chromascan II, CHUGOKU, CLOVERDALE, CMYK, Color Key, Color Lab MCS, Color Wheel, COLORBOND, Columbia Glazing, Conlux, Conoco, COROCOLOR, CORONA, CP Manufacturing, CROWN, CSGB, DAF, DB, DESIGN, DEVOE, DICKERSBY, DINEY, DOBEL, Dofasco, DRAGON, DS735, DULUX, Dunn-Edwards, DUPONT, DURATON, Empire Coatongs, Enbridge/Lakehead, ENERCON, EPIFANES, ESBJERG, ESSO, EXXON, Factory Standard, FEDERAL STD, FEUILLET, FIAT, FILACIER, FLN, FLUGGER, FORD, Frazee, GAUTHIER, GB3181-82, General Electric, GENTEK, Glidden, Globalcoat, GSB, GSB 05- 1426, GSB G5 1001-94, GSB05-1426-2001, Halliburton, HEMPEL, Herberts, Hess, HESSELGREN,  HG,ICI, INCHCAPE,  INDIAN(IS 5), Industrial Color System, Interlux VC Systems, INTERPON, Interspray 800, IP, IP High Temp Card, IP Metallic Colors, IRAM, IRVING PULP & PAPER, IUC,  IVECO, Jones Blair,  JOSEPH MASTERS, JOTUN, JP MUNSELL, JPMA, KANSAI, KCC, Keeler and Long, KNS, KOMATSU, Korzite, L.A., LA SEIGNEURIE, LIEBHERR, LSA, MAB, Marine, MARINE SPECIALS US, MASONS, MASSEY FERGUSON, Matcote, McDonald's, MERCEDES, MICODAN, MITSUBISHI, MMR, MOBIL, MUNSELL,  National Account CAN, NATIONAL PAINTS, NATO, NCS, NESTE, NIPPON, NORDSJÖ, OSHA, P&O, PANTONE, PAMEX, PERKROM, PERMOGLAZE, PETROBRAS, PICCO Coatings, PLAGAN, PLANJA, Plasser American, POLYDURE, PORTER, PPG, Pratt and Lambert, PRC, Pro-line, QUALITY, RAL, RAL DESIGN, RAL EFFECT, Rataruukki, REDOX, Renaissance, RENAULT, Renova, REPSOL, RESENE, RIPOLIN, RUST OLEUM, RYLANDS, SADOLIN, SAMHWA, SAMSUNG, SANDVIK, SANS 1091, SCAC, SCANIA, SCHLUMBERGER, SEIKHOU VIETNAM, SHELL, SCHERVIN WILLIAMS, SICO, SIGMA, SIKKENS, Sinclair Colormatic, SIS, SNCF, SOCABU, Spatz,  STANDOX, STILLSTRÖMS, SWEDISH FORESTRY, SWEDISH NAVY,  SYNTHA PULVIN, TAUBMANS, TEKNOS, TIKKURILA, TM, TNEMEC, TOA, TOPLAC, TOYOTA, TPIA, TRANEMO, TREMA, TRIMETAL,  TRINAR, TVT, UNE, US, US Paint, Valspar,  Vic West,VOLVO, VOV, VW, Watson, Willamette,  YACHT, ZOLPAN.